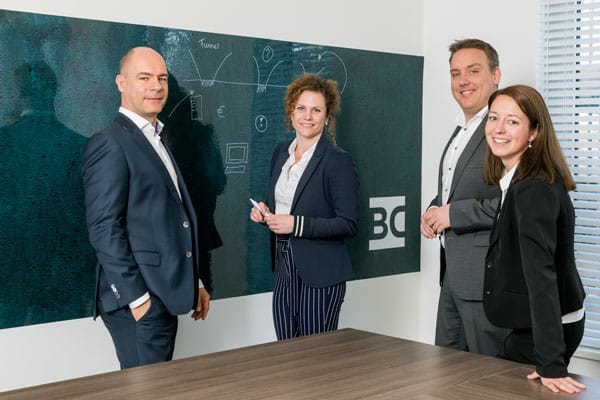 The characteristically traditional audit sector has been revitalized.
Since 2004, Brand Compliance has been using its enthusiasm, knowledge, and forward-thinking approach to test organizations against set standards and agreement frameworks in a clear and coherent manner. We are proactive and believe in a personal approach. Themes such as quality, privacy, information security, and brand standards are our focal points. Brand Compliance optimally informs organizations, so that they start their audit with confidence and are ready to achieve the necessary quality marks and certifications. This gives organizations the desired level of reliability, professionalism, and quality so that clients and suppliers can and want to do business with them.
Brand Compliance – Official certification body
Our team of driven and experienced professionals develops and tests standards and agreement frameworks from its offices in the Netherlands, Belgium, and Sweden, serving international clients in a wide range of sectors. Brand Compliance thinks big from a European perspective but stays small by remaining close to the client. We offer appropriate training and certifications by always getting to know an organization first. Brand Compliance guides you through the audit process every step of the way, clearly and competently.
Are you looking for an independent, competent audit agency that checks whether your organization meets the set standards and agreements? Or do you want to know exactly where you stand during an audit? Then Brand Compliance is the organization for you.
A fresh, smooth and personal approach
During the entire process, we dedicate our personal and full attention to you. You can count on us to work with a competent auditor with extensive experience and knowledge of the relevant sector. We ensure that everything runs as smoothly as possible. We like to go the extra mile for our customers in all our activities. We contribute our insights and we take work off our customers' hands. Because we think our customers deserve this. At Brand Compliance we stand for visible reliability, we deliver quality and we are professionals, but above all we strive for a fresh, smooth and personal approach. Do you have any questions, problems, comments or a complaint? Let us know.