Is your organization at the start of a standard implementation process? Would you like to know which certifications are available in the field of quality, information security and/or privacy?
You have come to the right place.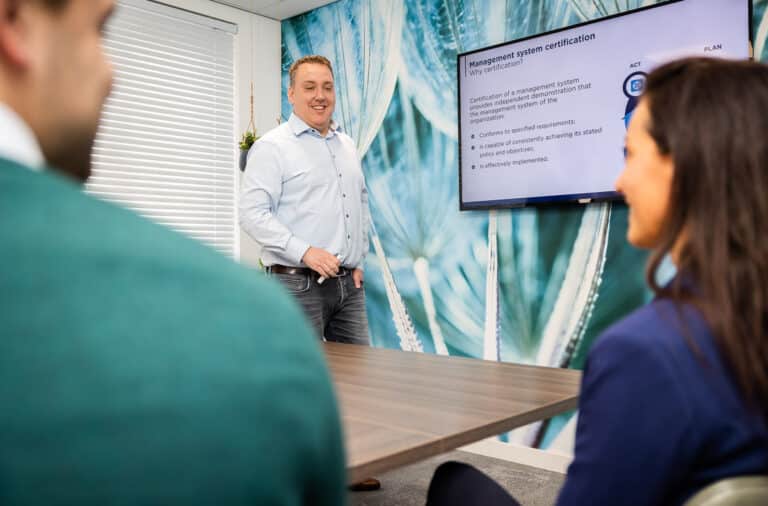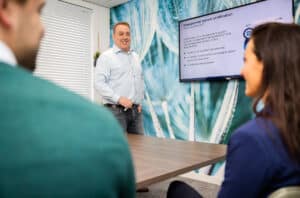 BC Academy has a lot of experience and offers training in the field of information security and privacy. In addition, special knowledge sessions are organized. These are often free of charge and help you to make the right choice for certification and/or training. The training courses are provided by our employees, who incorporate their practical experience.
On this page you will find all training courses and sessions offered by us. We also offer in-company training. An excellent option when several employees within your organization are facing the same challenge. In this way you efficiently raise the knowledge and competences of the entire team to a higher level. You determine the time of the training yourself and we organize it at any desired location or online.
If you need a training that is not listed on this page, please contact us to discuss the possibilities.
Because we work under strict accreditation rules, it is important to know that training courses provide general information that is also publicly available; no company-specific training is provided.
Free online training ISO 27001:2022
Understanding the changes to ISO 27001:2022
You will learn how to implement the new requirements of ISO 27001
You know what the new standard means for your current or future certification process
ISO 27001 Lead Implementer training (version 2022)
Understanding how to implement ISO 27001 in practice
Set up and maintain the PDCA cycle correctly
Ability to define and execute GAP analysis
ISO/IEC 19770-1 Practitioner course
Learn how to help an end-user organization successfully navigate an ISO/IEC 19770-1 audit
Understand the documentation, systems and processes required for ISO/IEC 19770-1 certification
Understand the ISO/IEC 19770-1 audit process
Operational Cybersecurity using IEC 62443 (OT SECURITY)
Laws and regulations regarding Cyber Security
Essential conditions for a safety culture
Kennis van normen binnen OT security domein
BC 5701 Implementation Professional (GDPR)
Knowledge about the BC 5701 and insight into the most important success criteria
Practice skills to effectively and successfully guide the implementation of the BC 5701 in different organizational contexts
Determining external requirements (importance and sources, translating into requirements)
Min. 8 - max. 12 participants (possibility to sign up for waiting list)