Accreditation
The advantage of certification under accreditation is that the Certification Body is a reliable and recognized party that meets the international standards and criteria for accreditation. Accreditation provides an additional guarantee that all processes and procedures meet the requirements of ISO/IEC 17021 and other relevant standards. As a result, our customers can be confident that the certification under accreditation is reliable.
Brand Compliance does not certify under accreditation if the scope of the certification deviates from the work areas mentioned. If the scope of certification falls under the work areas mentioned, certification always takes place under accreditation.
Because we are active as a Certification Body in different countries, it is important to be transparent in our accreditations:
The Netherlands
In the Netherlands we are accredited for a number of services. You can find these accreditations here.
Belgium
From our Belgian entity, we offer basic certifications for SME and WSE. The other services on the Belgian market are offered through our Dutch entity. See above which services can be offered under accreditation.
In the long term, Brand Compliance Belgium wants to apply for accreditation from BELAC so that customers on the Belgian market can be certified for a number of services under Belgian accreditation.
Sweden
Our customers in Sweden are served by our Dutch entity. The contracts therefore fall under Dutch accreditation.
Impartiality
The management of Brand Compliance is aware of the fact that the organization must adopt and maintain an impartial position while conducting certification activities. Brand Compliance has therefore taken measures to prevent conflicts of interest. As a result:
Brand Compliance may provide training to clients for whom certification activities are conducted, providing general information that is also publicly available, but no company-specific training is provided;
Brand Compliance cannot provide clients for whom certification activities are performed with internal audits/reviews or other advisory services related to the management system to be certified;
Brand Compliance takes an independent position with regard to the persons or bodies that do carry out internal audits/reviews or other advisory services at clients to be certified;
Brand Compliance can identify points for improvement in the management system of customers for which certification activities are carried out, but cannot provide advice on the details of the measures to be taken;
Brand Compliance cannot certify certification bodies or become certified itself.
Watch the animation video below for more information about the certification process:
Conditions & Regulations
Brand Compliance stands for visible reliability. This transparency and reliability is implemented everywhere, including in the fine print. We don't like hidden rules and conditions, so we just tell it like it is. That is why we have laid down our conditions, procedures and regulations and divided them into a number of documents.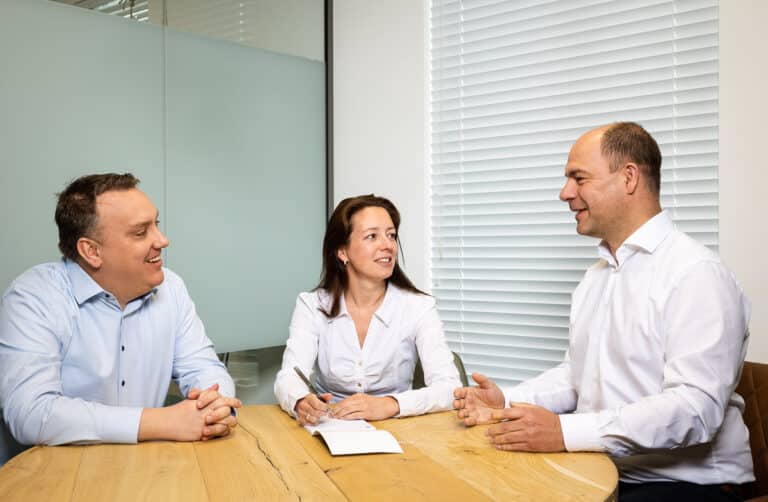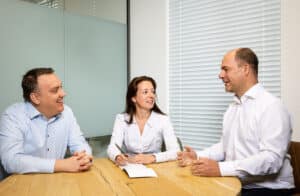 Confidentiality
We believe in openness, transparency and protecting your confidential information, which is why we would like to inform you.
General Terms and Conditions and Certification Regulations
With the proposal for a certification process you will receive our General Terms and Conditions and the Certification Regulations. These form the basis of our business relationship and contain essential information about how we handle the information we receive from you and that we see during our services.
Article 6.11 of our Terms and Conditions states that we store and, where necessary, anonymize relevant documentation to perform the contract and to comply with legal requirements regarding data processing. We take the processing of personal data seriously and always act in accordance with applicable laws and regulations.
Article 10 of our General Terms and Conditions is entirely devoted to confidentiality. This applies to both you and us. All information exchanged, regardless of the form in which it is provided, is considered confidential. We ensure that our employees understand and comply with this confidentiality obligation.
Article 11 deals with how you as a client should deal with our intellectual property. We safeguard this property and ask you to respect it. Finally, Article 12 provides more information about the processing of personal data.
The Certification Regulations record the procedures regarding your certification. This describes how we make the status of your certification public in our certificate register on our website. These procedures ensure transparency in our certification processes.
We emphasize that we take your confidentiality seriously and always strive for a transparent and trusting business relationship.